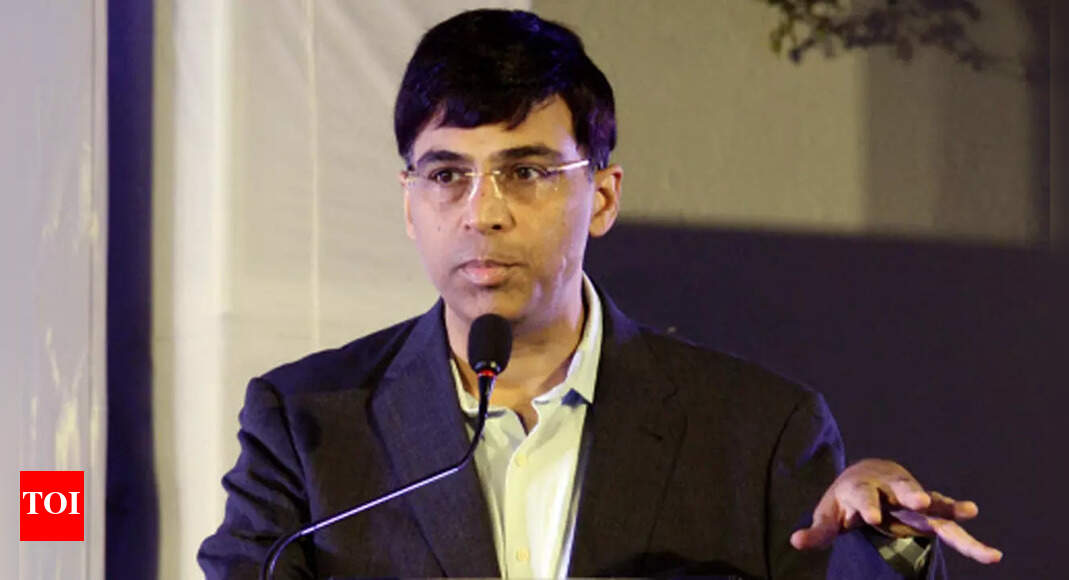 CHENNAI: The opening game of the much-awaited Magnus Carlsen-Ian Nepomniachtchi World championship clash will kick off in Dubai on Friday. The challenger — Nepomniachtchi — will have the white pieces in the first match.
Five-time former world champion Viswanathan Anand has his money firmly on Magnus. "Going by what we know so far- Magnus is very much the favourite. He has been in good form and preparing well," Anand told the TOI.
Having said that, the 51-year-old believes that Nepo — the challenger — will not make it any easier for Magnus. "Nepo must be very motivated. And he has had a whole year to train and reinvent himself. We know that, on multiple occasions, be it at the (FIDE) Grand Prix where he did well to qualify for the Candidates and at the Candidates —he rose to the occasion," Anand pointed out.
Anand feels the match against Magnus will change Nepo as a player. "I think a World championship is an experience that changes you and it will change him as a player," said Anand.
The 51-year-old legend is excited to be doing full-time commentary for the first time in a World championship match. "Whenever I have watched a World championship match — I have often thought about what it's like to commentate. It's funny to be at the other end of it now and a new feeling to be at a World championship without the tension. I will try to enjoy it as a spectator and hopefully communicate it with the audience," mentioned Anand.
The last year or so has seen Anand being mentor to young guns like
Arjun Erigaisi
, R Praggnanandhaa,
D Gukesh
,
Raunak Sadhwani
among others as part of the Westbridge Anand Chess Academy. Anand is clear that being a mentor or doing commentary are not long-term decisions yet.
"I enjoy trying them because it's connected to the game. My schedule has been thrown off course for almost two years now because of the Covid-19 pandemic. These are not long-term decisions and heavily influenced by the current situation," stated Anand.