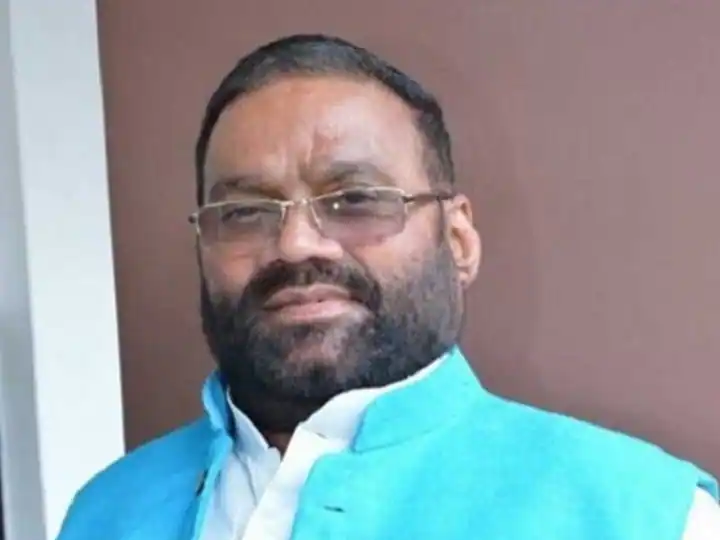 New Delhi: Hours after formally joining the Samajwadi Party, former Uttar Pradesh minister Swami Prasad Maurya on Friday trained his guns on the Bharatiya Janata Party (BJP) stating the saffron party will be thrown out of power for misleading the people of the state.
Maurya, who resigned from Uttar Pradesh Chief Minister Yogi Adityanath-led Cabinet earlier on Tuesday, accused the BJP of exploiting the people.
"The BJP has thrown dust in the eyes of the people of the country as well as the state and misled them…Now the BJP has to be eliminated and Uttar Pradesh has to be freed from the exploitation of the BJP," Maurya said, ANI reported.
Earlier in the day, the influential OBC leader was inducted into the Samajwadi Party in the presence of party supremo Akhilesh Yadav in a virtual rally.
The resignation of the five-term MLA, who was said to be dissatisfied with the organisation and the government for a few months, comes as a severe jolt to the BJP ahead of the 2022 Uttar Pradesh Assembly elections.
Maurya had tendered his resignation citing reasons that the government did not address the issues of lower castes and backward classes.
"Due to the attitude of gross neglect towards Dalits, backwards, farmers, unemployed youth and small and medium-sized traders, I am resigning from the council of ministers of Yogi (Adityanath) of UP," the 68-year-old tweeted earlier on Tuesday sharing the resignation letter sent to Uttar Pradesh Governor Anandiben Patel.
Along with Maurya, three others, including Tilhar MLA Roshan Lal Verma, Bilhaur MLA Bhagwati Prasad Sagar and Tindwari MLA Brajesh Prajapati, also submitted their resignations.
Maurya had earlier left the Bahujan Samaj Party (BSP) and joined the BJP just before the 2017 assembly elections.
Voting for the 403-member Uttar Pradesh Assembly will be held in seven phases from February 10 to March 7. The counting of votes will be held on March 10.