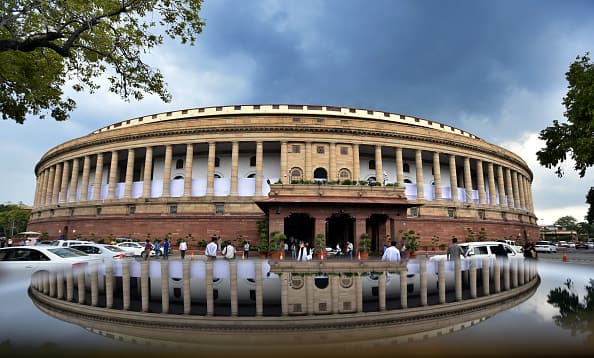 The Budget session of Parliament will begin on January 31, 2021. While the first session will be concluded on February 11, the overall budget session will be over on April 8, 2022. 
After a month-long recess, part two of the session would begin from March 14 and conclude on April 8, the PTI reported. 
"I am further directed to inform you that the President will be pleased to address both Houses of Parliament assembled together at 11.00 am on Monday, the 31st January, 2022 and inform the Parliament about the reasons of its summons in terms of article 87(I) of the Constitution," the Ministry of Parliament Affairs said in a statement on Friday.
Budget session of Parliament to start on January 31 pic.twitter.com/fvcTIW32Jf

— ANI (@ANI) January 14, 2022
Also Read | Covid-19: Over 400 Parliament Staff Test Positive Ahead Of Budget Session
The Cabinet Committee on Parliamentary Affairs recommendations were cited when the decision on the dates of the Budget session were taken. The Union Budget will be presented on February 1.
The news comes after 402 staff at parliament tested positive for Covid-19. The officials said that 402 members out of the 1,409 Parliament staff were tested positive for the virus from January 4 to 8 following which their samples were sent for genome sequencing to confirm the variant, ANI reported.
Union Finance Minister Nirmala Sitharaman held a customary pre-budget consultation meeting with state finance ministers on December 31, 2021 at Vigyan Bhawan. This meeting was a part of a series of meetings held by FM Sitharaman with various stakeholders ahead of Budget 2022-23.