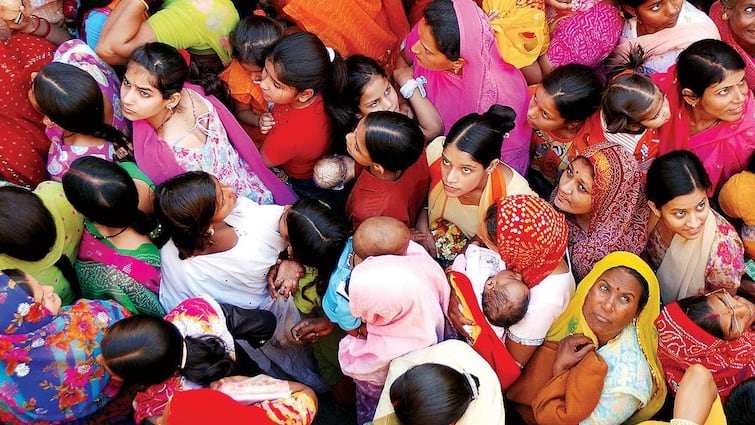 New Delhi: In the fifth survey conducted by the National Family and Health Survey (NFHS) findings of which were released by the Union Health Ministry on November 24, 2021. It was reported that for the first time, there are 1,020 women for every 1,000 men. 
Nobel laureate Amartya Sen in 1990 coined the term "missing women" as there were 927 women per 1,000 men in India. 
ALSO READ: WATCH | Wads Of Cash Flow Out Of Pipeline During ACB Raid At Karnataka Engineer's House

According to an HT report NFHS-3, conducted in 2005-06, the ratio was equal, 1000: 1000; it went down to 991:1000 in 2015-16 in NFHS-4.
However, the report also stated that anaemia among children and women continues to be a cause of concern, with more than half of them being found anaemic in 14 states and UTs. 
According to the findings, child nutrition indicators showed a slight improvement at an all-India level as stunting declined from 38 per cent to 36 per cent, wasting from 21 per cent to 19 per cent and underweight from 36 percent to 32 percent. In all phase two states and UTs, the situation improved in respect of child nutrition but the change was not significant as drastic changes in respect of these indicators are unlikely in a short span, the statement said.
Besides this, the total fertility rate (TFR) has fallen from 2.2 to 2.0 busts the population explosion myth and showing that India must steer away from coercive measures of population control, the Population Foundation of India said on Thursday.
The fall in TFR – the average number of children per woman – is a significant feat, PFI Executive Director Poonam Muttreja said a day after the Union Health Ministry released the complete set of findings from the fifth round of the NFHS, the most comprehensive data on health and family welfare issues, reported PTI.
The main objective of successive rounds of the NFHS is to provide reliable and comparable data relating to health and family welfare and other emerging issues, the ministry said in the statement.
The NFHS-5 survey work has been conducted in around 6.1 lakh sample households from 707 districts (as on March 2017) of the country