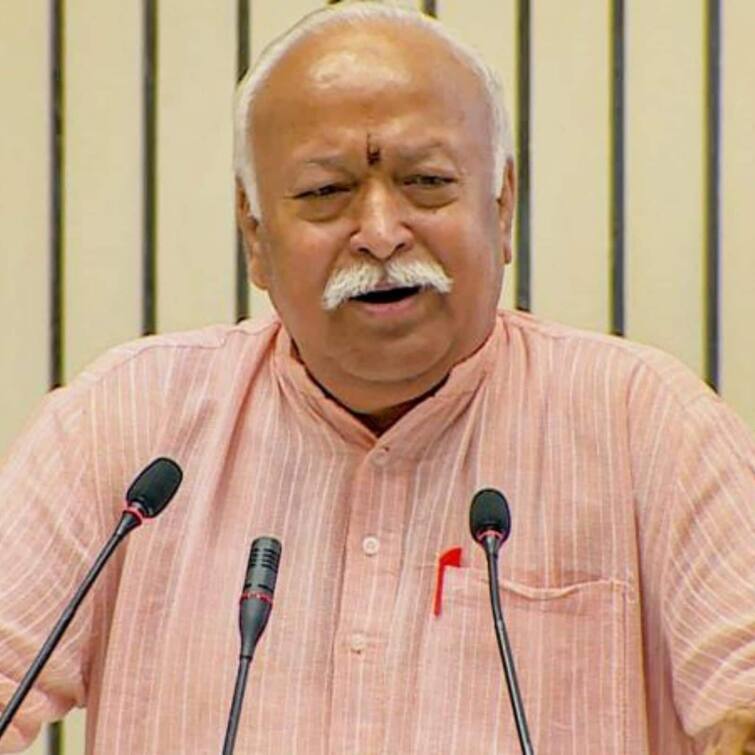 New Delhi: Rashtriya Swayamsevak Sangh chief Mohan Bhagwat said that the Hindu society needs to be more efficient to do good to the world, reported ANI. The RSS chief was speaking during the book launch of Krishnanand Sagar's book, Vibhajankalin Bharat Ke Sakshi (Witnesses of Partition in India) in Noida. 
Addressing the ceremony, Bhagwat said, "We should read the history and accept its truth. Hindu society should become capable in order to do good to the world." He further said that the sufferings of the partition can be done away with if the partition is undone. "India's suffering at the time of partition should not be forgotten. It will go away when the partition of India is undone," he said. 
Hindu society should become capable in order to do good to the world: Mohan Bhagwat

Read @ANI Story | https://t.co/kToasBEvgm#MohanBhagwat pic.twitter.com/wseysrWHUv

— ANI Digital (@ani_digital) November 26, 2021
Bhagwat said that the main cause of partition and conflict in the society in the past was the ideology followed by invaders and Britishers. He further claimed that disintegration among Hindus and Muslims after the revolt of 1857 was also due to those invaders only. According to him the invaders and then the British considered themselves correct and others wrong.
ALSO READ: Noida International Airport Will Serve As Logistics Gateway Of North India: PM Modi At Jewar | Key Points
"The ideology of India is to take everyone along. It is not an ideology that considers itself right and others wrong. However, the Islamic invaders' ideology was to consider others wrong and themselves right. The thinking of Britishers was also the same. This was the main cause of conflict in the past," he added. 
"This is the India of 2021, not 1947. Once partition had happened, it will not happen again," he said further. 
Speaking about the theme of the book, the author, Krishnanand Sagar said, "The inspiration to write the book came from great personalities who protected the country from religious fanatics before and just after independence. I took interviews with many great personalities and have written chapters accordingly."