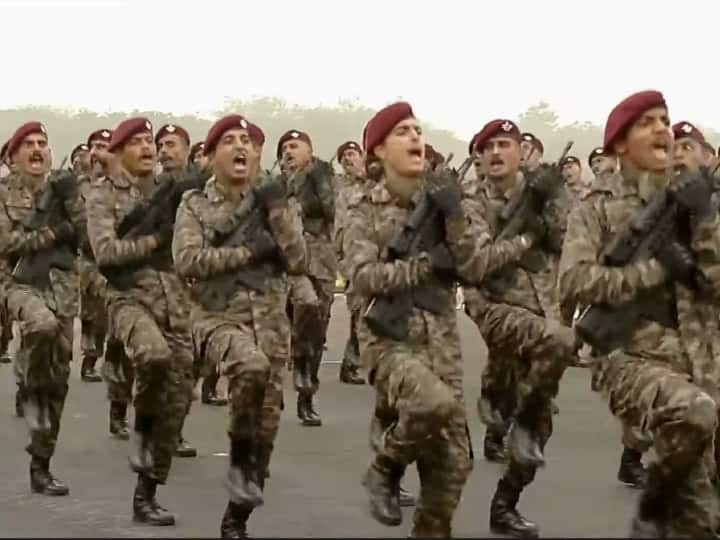 New Delhi: The Indian Army will now sport a new climate friendly and light combat uniform that was unveiled today during the Army Day parade. The camouflage uniform is based on a 'digital disruptive' pattern and comes in 13 sizes. The new combat uniform was developed with the help of the National Institute of Fashion Technology (NIFT) choosing from among 15 patterns, eight designs and four fabrics. 
The new uniform will serve two main purposes — protect against harsh climatic conditions and provide field camouflage to the soldiers, which would increase their survivability. 
The uniform comprises cotton and polyester in the ratio of 70:30. The fabric of the new combat uniform is lightweight which would dry quickly providing more convenience to the security personnel during the operations. The new uniform is designed to be more durable and comfortable in both summers and winters. 
ALSO READ: Breaking News LIVE: PM Modi Wishes Armed Forces On National Army Day, Says Their Words Cannot Justify Their Contribution
The uniform features a mix of colours which include olive and earthen. This has been designed keeping in mind aspects like areas of deployment and climatic conditions. 
The Indian Army yesterday dismissed comparison of the new combat uniform with that of LTTE uniform. The Army said both the uniforms were "distinctively different"  and added that filters were used to distort the appearance of the new Army pattern. 
ALSO ON ABPLIVE: Int'l Travellers Have To Upload Repeat RT-PCR Report On Air Suvidha App | Check New Guidelines
"It is evident that misleading information with malicious intent is being spread on social media platforms wherein filters have been used on the new Army pattern to distort its appearance," quoted ANI a government source as saying.