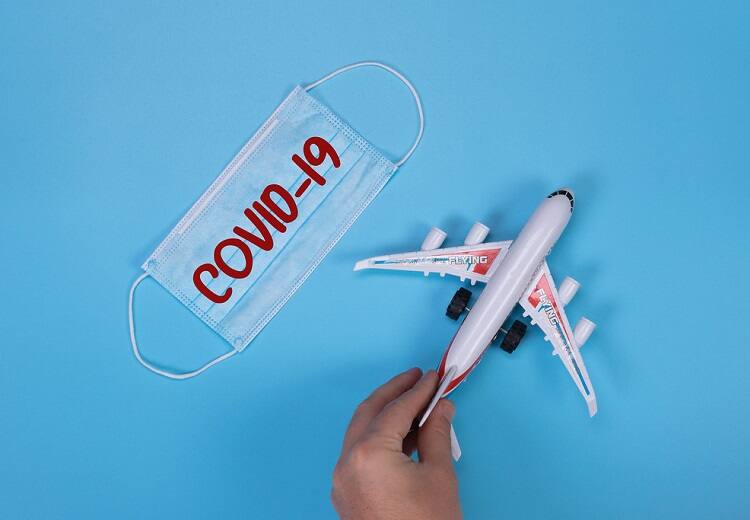 New Delhi: After a long covid induced air travel restrictions imposed, India now plans to restart normal international flights from December 15, with the exception of some nations.
The Civil Aviation Ministry, in a statement, said the matter of resumption of scheduled commercial international passenger services has been examined in consultation with the Ministry of Home Affairs, the Ministry of External Affairs, and the Ministry of Health and Family Welfare.
According to the Directorate General of Civil Aviation (DGCA), based on the countries recognised as "at-risk" by the Ministry of Health and Family Welfare, the countries have been categorised into 3 categories with separate capacity travel restrictions.
The United Kingdom, France, Germany, the Netherlands, Finland, South Africa, Brazil, Bangladesh, Botswana, China, Mauritius, New Zealand, Zimbabwe, and Singapore are among the countries that will not immediately feature regular commercial international flights. 
New Covid-19 Variant
In view of the Covid-19 scenario across the world, particularly the advent of a new coronavirus variant, the decision of barring 14 countries were reportedly made in collaboration with the Union Health Ministry.
South Africa detected a new form of Coronavirus on Thursday, which is thought to be more transmissible and vaccine-resistant.
Apart from South Africa, the variant has been recorded in Botswana and Hong Kong. In this regard, India has decided not to resume regular foreign flights to Botswana and South Africa.
In the wake of the discovery of a novel Coronavirus type in South Africa, the World Health Organization has advised governments to use a "risk-based" approach when adopting travel controls.
International Flights Halted Since March 2020
Due to the Coronavirus pandemic, regular international airline operations were halted in March 2020. Vande Bharat flights were launched by the civil aviation ministry to transport Indians who were stranded in foreign countries due to the epidemic.
Following the Vande Bharat flights, the ministry signed air bubble agreements with a number of nations, enabling international travel.
With the number of Covid cases continuously declining and vaccination coverage in the country increasing, the Centre was considering loosening foreign travel restrictions.
Civil aviation secretary Rajiv Bansal announced two days ago that the ministry is working toward enabling international passenger flights by the end of the year.