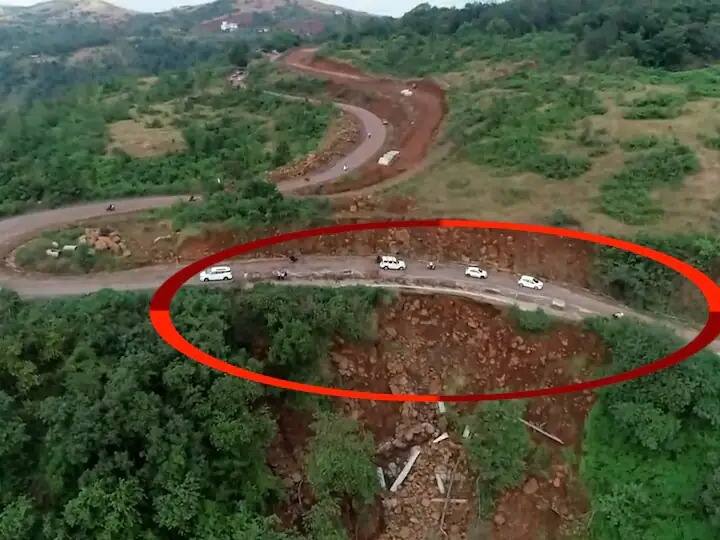 A report in ABP Majha shared a shocking picture of the Parshuram Ghat on the Mumbai-Goa Highway. It is an aerial picture where we can clearly see the soil that has eroded due to the various landslides that occurred due to the heavy rainfall this season. 
Parshuram Ghat is situated a few kilometres away from Chiplun city of Ratnagiri district in Maharashtra, which is about 250 kms from Mumbai. A life-threatening journey is currently underway through these eroded mountains on Mumbai Goa Highway's winding turn. Thus, if you are travelling from Mumbai to Goa or vis-a-vis, then you need to be wary of the eroding ghat.
Here is the aerial view of the ghat: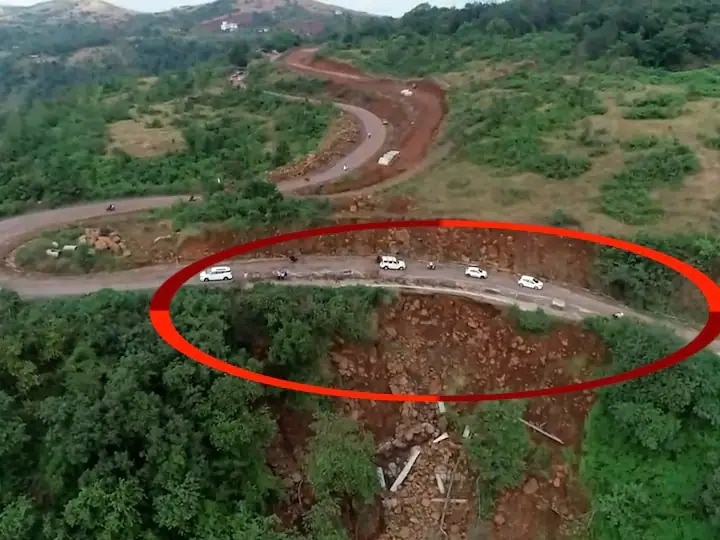 The Mumbai-Goa Highway in undergoing a renovation. The government has proposed to make it a four-way lane highway. The work of this highway began a few years ago. After that there were problems in many places. One of them is Parashuram Ghat of Chiplun. Land acquisition was done for quadrangle in this ghat. The compensation for the land was then announced. 
In the rainy season, three people from Pedhe village died due to a landslide in Parshuram Ghat. Six houses were also hit. But the danger is still there. There is a large settlement at the bottom of this ghat. The danger for these houses is increasing day by day. Therefore, the administration is being asked to pay attention to this issue in time and give a concrete decision.
This route has significant traffic. Therefore, if this part is not taken care of in time, it is feared that this part may collapse and cause an accident. The work on the highway in the Ghats needs to be completed considering the current situation. However, the lives of the passengers travelling are at greater risk. 
(With inputs from Ravindra Kokate, ABP Majha)