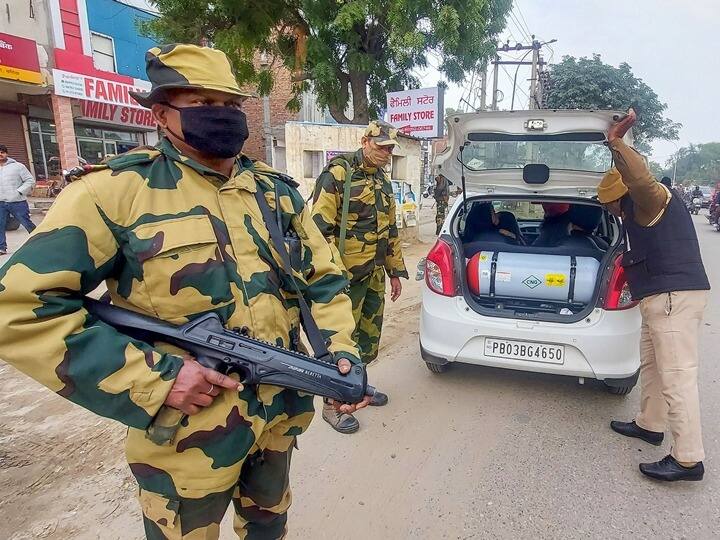 Chandigarh: An improvised explosive device (IED) weighing five kg and some Indian currency notes were on Friday found concealed in a bag lying on the Attari-Bachiwind road in Punjab's Amritsar, close to the India-Pakistan border, police said.
Based on a specific input about drugs and explosives, the Punjab Police Special Task Force (STF) recovered the bag during a search operation.
The area has been cordoned off after recovery of the IED, which takes place just a month ahead of the Punjab Assembly elections.
"We have recovered 5 kg IED which includes around 2.7 kg of RDX, 1.3 kg iron balls, codex wire, electric detonator, digital timer.  We have registered a case and are investigating it," said Mohnish Chawla, IG Border Range, Amritsar, ANI reported.
"The IED is of high intensity and can cause high damage," he added.
Rashpal Singh, Assistant Inspector General, STF, said Rs one lakh cash was also found inside the bag, adding they are investigating the matter further.
"We got info about drugs but when we reached there, found it to be an IED weighing around 5 kg from a village near to Wagah-Attari border. We have recovered Rs 1 lakh also. It has come from Pakistan… We are investigating the matter," he said.
Earlier on Thursday, the Punjab Police had close on the heels of busting a terror module backed by the International Sikh Youth Federation (ISYF) said it seized 2.5 kg of RDX, besides arms and ammunition, on the disclosure of the prime accused in two recent incidents of hurling of grenades in Pathankot.
Punjab Director General of Police (DGP) V.K. Bhawra earlier on Thursday said the police had also seized a detonator, a detonating cord, five explosive fuses along with wires and 12 live cartridges of AK-47 rifles.
"The recovery was made on the disclosure statement of accused Amandeep Kumar alias Mantri of village Lakhanpal in Gurdaspur, who is the prime accused in the two recent incidents of grenade attacks in Pathankot," the top cop was quoted as saying in a statement issued by the state police, PTI reported.
Kumar, who was among the six ISYF operatives arrested earlier on Monday, has confessed to have hurled grenades in two separate incidents in Pathankot, according to the statement.