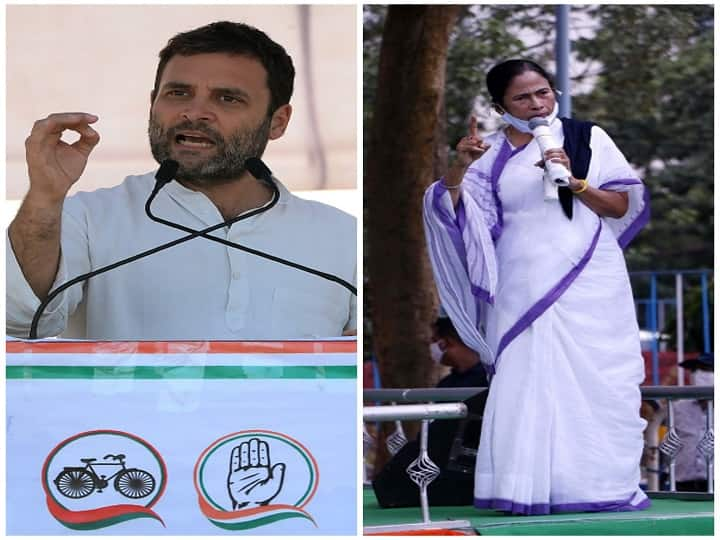 New Delhi: Eyeing to oust the Bharatiya Janata Party (BJP) from power in Goa, the Congress and Trinamool Congress (TMC) leaders have locked horns on micro-blogging platform Twitter over the possibility of an alliance between the two parties for the upcoming assembly elections.
TMC Lok Sabha MP Mahua Moitra made the first offer to the Congress for a collective fight against the saffron party in Goa.
"In response: 1. AITC already made formal & definitive offer to INC on Goa to defeat BJP 2. INC leadership asked for time to revert. This was almost 2 weeks ago 3. If Mr. Chidambaram not aware of details he should talk to his leadership rather than making these statements," Moitra, who is the TMC's Goa in-charge, tweeted on Friday.
Ruling out any alliance with the TMC, Congress Goa in-charge Dinesh Gundu Rao responded to Moitra stating West Bengal ruling party's "brilliant strategy" for the polls is "weaken" the grand old party and "divide" the anti-BJP vote.
"If @kcvenugopalmp's tweet wasn't reply enough, I wonder who from amongst Delhi leaders response is @MahuaMoitra awaiting. And Trinamool's brilliant strategy to defeat BJP in Goa is weaken Congress and divide the anti BJP vote. Whom does that help Moitraji?" he tweeted on Saturday.
The TMC MP reacted to the Congress leader's tweet and wrote on the micro-blogging platform that her party, which is "serious" about defeating the BJP, has "no desire to engage in further Twitter shadow boxing" with the various INC functionaries.
"AITC serious about defeating BJP. Uninformed false bravado no substitute for rational thinking & maturity. Definitive offer between  principals on table –  waiting for revert.  No desire to engage in further Twitter shadow boxing with various INC functionaries," she tweeted earlier in the day.
The Congress has so far tied with the regional Goa Forward party for the upcoming polls and is in discussions with the Nationalist Congress Party (NCP) for an alliance, IANS reported.
The TMC has joined hands with the Maharashtrawadi Gomantak Party (MGP).
The BJP and the Aam Aadmi Party (AAP) have so far not joined hands with any party in Goa.
Goa is set to hold the voting for its 40-member assembly on February 14. The counting of votes will take place on March 10.