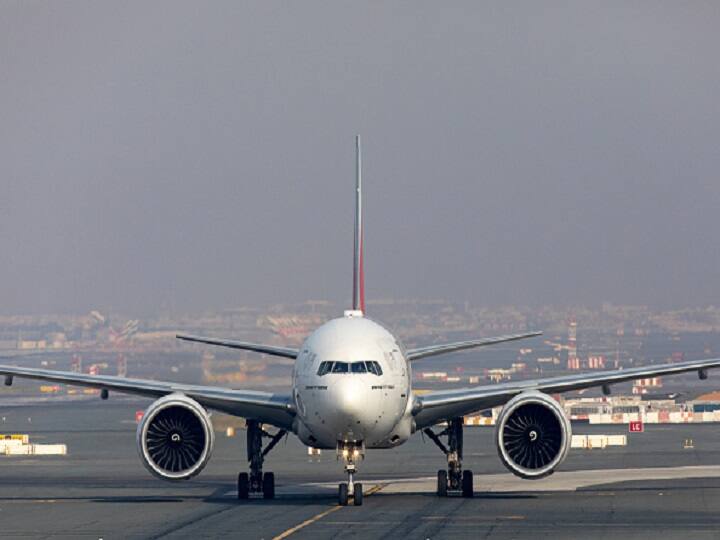 New Delhi: A massive collision between two India-bound Emirates planes that were scheduled to take off at a difference of five minutes was averted at Dubai airport saving hundreds of lives on Sunday. 
According to reports, the possible collision started while both flights, taking off from the Dubai airport, came on one runway. 
ALSO READ | When Can Covid Patients End Home Isolation? Know Health Ministry's Latest Advisory
"EK-524 from Dubai-Hyderabad was accelerating for take-off from runway 30R, when the crew saw an aircraft coming in the same direction at high speed. Take-off was immediately instructed by ATC to be rejected," ANI quoted a person aware of the incident. 
The person further said that the aircraft slowed down safely and cleared the runway via taxiway N4, which crossed the runway adding that another emirates flight EK-568, from Dubai to Bangalore, was rolling for departure was to take-off from same runway 30R.
Post the ATC intervention, the Bengaluru-bound flight took off from the airport and the Hyderabad-bound plane went back to the taxi bay and took off for its destination a few minutes later.
The officials also informed the news agency that the incident was a serious breach of safety from airlines company Emirates Air. An internal inquiry gas also been set up by Emirates Air's crew members.
An investigation into the matter has been launched by UAE's aviation investigating body The Air Accident Investigation Sector (AAIS). 
ALSO READ | IED Found At Delhi's Ghazipur Market Defused; Had RDX & Ammonium Nitrate, Says NSG Chief
"On 9 January, flight EK524 was instructed by air traffic control to reject take-off on departure from Dubai and this was completed successfully. There was no aircraft damage," Emirates Air spokesperson told ANI.
"Safety is always our top priority, and as with any incident we are conducting our own internal review. The incident is also under investigation by the UAE AAIS," the spokesperson added.
Initial reports say that the Hyderabad-bound EK-524 flight was rolling for take-off without any clearance from ATC.