Decreasing rates of childhood immunization are a major concern. Our medical analyst explains why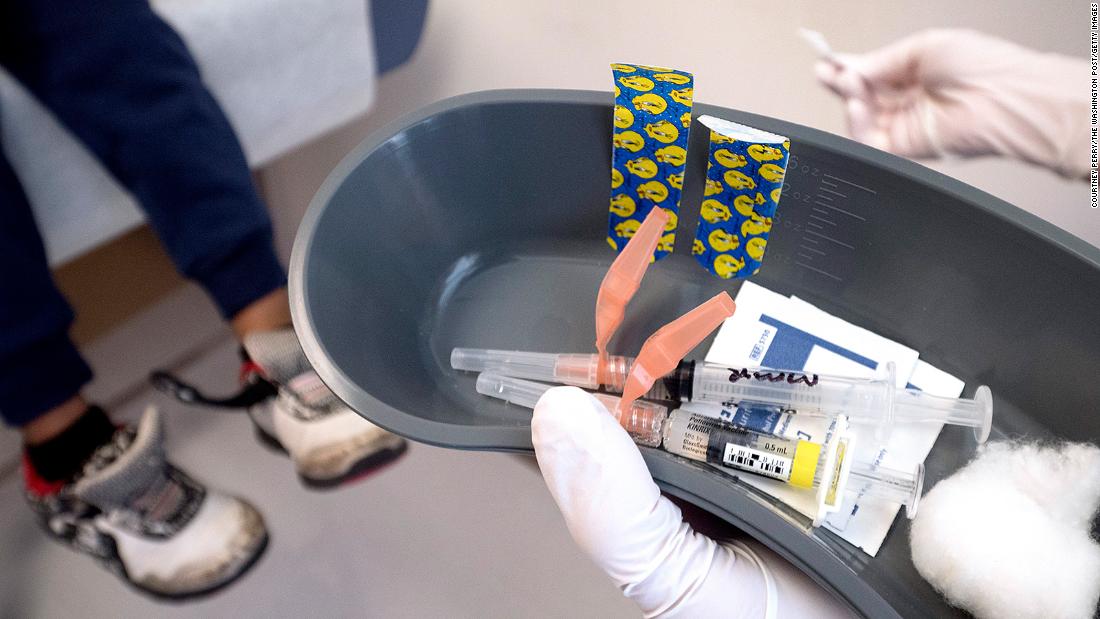 The rate of immunizations for required vaccines among kindergarten students declined from 95% to approximately 94% during the 2020-21 school year. It dropped further — to 93% — in the 2021-22 school year.
That's still a high number, so why is this drop in immunization significant? What accounts for the decline? What might be the consequences if these numbers drop further? If parents are unsure about vaccinating their kids, what should they do? And what can be done on a policy level to increase immunization numbers?
To help us with these questions, I spoke with CNN Medical Analyst Dr. Leana Wen, an emergency physician, public health expert and professor of health policy and management at the George Washington University Milken Institute School of Public Health. She is also author of
"Lifelines: A Doctor's Journey in the Fight for Public Health."
Dr. Leana Wen: The reduction of vaccine-preventable diseases is one of the greatest public health success stories in the last 100 years.
We can do this same analysis for other diseases for which there are routine childhood immunizations.
It's very concerning that rates of immunization are declining for vaccines that have long been used to prevent disease and reduce death. That means more children are at risk for severe illness — illness that could be averted if they were immunized. Moreover, if the proportion of unvaccinated individuals increases in a community, this also puts others at risk. That includes babies too young to be vaccinated or people for whom the vaccines don't protect as well — for example, patients on chemotherapy for cancer.
CNN: What accounts for the decline in vaccination numbers?
Second, disruption to schooling has also played a role. Vaccination requirements are often checked prior to the start of the school year. When schools stopped in-person instruction, that led to some families falling behind on their immunizations.
CNN: What are some consequences if immunization rates drop further?
Wen: If immunization rates drop further, we could see more widespread outbreaks. Diseases that were virtually eliminated in the US could reemerge, and more people can become severely ill and suffer lasting consequences or even die.
CNN: If parents are unsure of vaccinating their kids, what should they do?
Wen: As parents, we generally trust pediatricians with our children's health. We consult pediatricians if our kids are diagnosed with asthma and diabetes, or if they have new worrisome symptoms of another illness. We should also consult our pediatricians about childhood immunizations; parents and caregivers with specific questions or concerns should address them.
CNN: What can be done to increase immunization numbers?
Specific interventions should be targeted at the community level. In some places, low immunization levels may be due to access. Vaccination drives at schools, parks, shopping centers, and other places where families gather can help increase numbers. In other places, the low uptake may be because of vaccine hesitancy and misinformation. There will need to be different strategies implemented in that situation.
Overall, increasing immunization rates for vaccine-preventable childhood diseases needs to be a national imperative. I can't underscore how tragic it would be for kids to suffer the harms of diseases that could be entirely prevented with safe, effective and readily available vaccines that have been routinely given for decades.