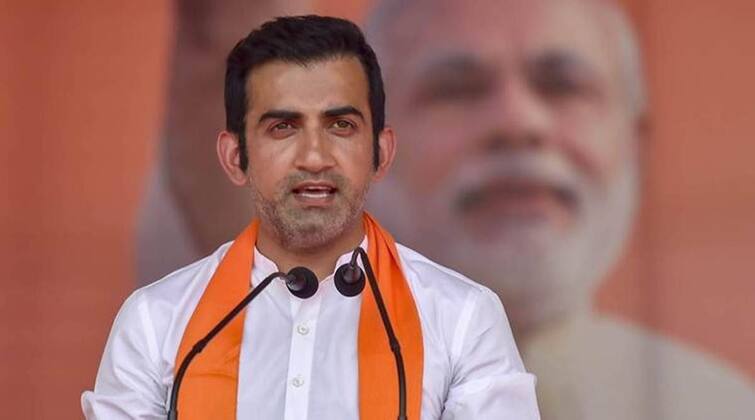 New Delhi: The man who sent death threats via e-mails to cricketer-turned-politician Gautam Gambhir has been identified. Upon investigation by the Delhi Police, it has been found that source of the e-mails were traced to Pakistan and were sent to Gambhir by a person named Shahid Hamid.
BJP MP Gautam Gambhir had received death threats via e-mails, claiming to be from a terror outfit. After this, Delhi Police contacted Google to get further details on the sender. According to Google's information, the death threats mailed to Gautam Gambhir are from Pakistan.
According to information given by Google to Delhi Police, the IP address of the sender was reflecting to be from Pakistan. This case is being investigated by the Central District of the Delhi Police. However, several agencies including a special cell of the Delhi Police are also keeping an eye on the matter.
Security at Gautam Gambhir's residence beefed up:
Gautam had filed a complaint with the Delhi Police claiming that he had received death threats via mail from ISIS Kashmir. After he filed an official complaint, security at his residence was beefed up on Wednesday.
According to Delhi Police officials, "A complaint was sent to the Deputy Commissioner of Police (Central) which said that death threat mails from ISIS Kashmir were received on Gautam Gambhir's official e-mail ID at around 9.32 pm on Tuesday. The mail said, "We will kill you and your family."
In his complaint, Gautam Gambhir had urged Delhi Police to take cognisance of the matter, lodge an FIR and make adequate security arrangements.
A letter was then sent to Google by a special cell of the Delhi Police seeking information related to the operator of the e-mail ID the death threat was sent from.
Deputy Commissioner of Police (Central) Shweta Chauhan said that the complaint was lodged by Gambhir's personal secretary Gaurav Arora at Rajendra Nagar police station on Wednesday. After receiving the complaint, the district police have tightened Gambhir's personal security as well as security outside his residence in Rajendra Nagar area. Police are currently investigating the case.