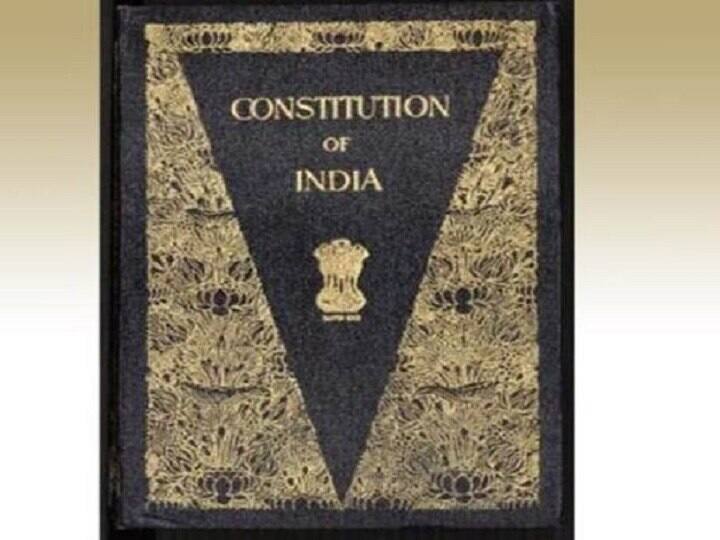 New Delhi: India is set to celebrate Constitution Day on Friday, i.e. November 26. 
Constitution Day is celebrated on November 26 every year as India's Constituent Assembly formally adopted the supreme legal document on November 26, 1949. It came into force on January 26, 1950, and every year Indians celebrate the occasion as Republic Day.
ALSO READ | Noida International Airport Will Serve As Logistics Gateway Of North India: PM Modi At Jewar | Key Points
The purpose behind celebrating Constitution Day is to promote the values ​​of the Constitution among the youth of the country. As Dr. Bhimrao Ambedkar had the most prominent role in the making of the legal document outlining rights and laws concerning Indian citizens, the celebration can also be seen as paying tribute to his legacy.
The day is also known as 'Samvidhan Diwas'.
Elaborating about the purpose of Constitution Day, mygov.in states: "The Ministry of Social Justice and Empowerment on 19th November 2015 notified the decision of Government of India to celebrate the 26th day of November every year as 'Constitution Day' to promote Constitution values among citizens".
Celebrations In Parliament's Central Hall
On Friday, President Ram Nath Kovind will be leading the celebrations of Constitution Day live from the Central Hall of Parliament from 11:00 AM onwards, a statement by Ministry of Parliamentary Affairs informed.
The occasion will also be graced by Vice-President Venkaiah Naidu, Prime Minister Narendra Modi along with Speaker, Ministers, MPs, and other dignitaries.
This event will be live-streamed through Sansad TV/DD and Online Portals.
 After the speech of the President, the whole nation is invited to read Preamble to the Constitution live with him. He will also inaugurate 'Online Quiz on Constitutional Democracy'.  
The portal regarding reading Preamble to the Constitution in 23 languages (22 official and English) will go live at midnight. 
We invite everyone to make #SamvidhanDiwas celebrations grand. Join the online reading of the Preamble of the Constitution with the Hon'ble President on 26 Nov'21, 11am. Get participation certificates. Also, take part in Constitutional Democracy quiz #AmritMahotsav pic.twitter.com/8Q4Yf4sqTV

— Amrit Mahotsav (@AmritMahotsav) November 25, 2021
The virtual reading document of the Preamble to the Constitution, to be shared on the government website in 23 languages, will ensure that a diverse range of people is able to participate in the exercise. Meanwhile, the Constitutional Democracy quiz will encourage citizens to seek more knowledge about the Constitution and Indian history in general as they will be able to test what they know about the subjects.