CDC identifies possible safety issue with Pfizer's updated Covid-19 vaccine but says no changes to vaccination practices recommended | CNN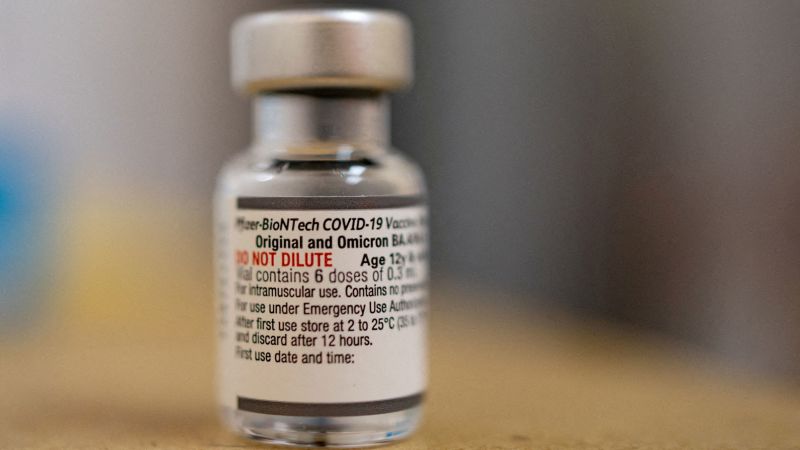 CNN
 — 

The US Centers for Disease Control and Prevention on Friday said there is a possible safety issue with the bivalent Covid-19 vaccine made by Pfizer and BioNTech, but it's unlikely it represents a true risk. The agency said it continues to recommend people stay up-to-date with Covid-19 vaccines.
The CDC said one of its vaccine safety monitoring systems – a "near real-time surveillance system" called the Vaccine Safety Datalink – detected a possible increase in a certain kind of stroke in people 65 and older who recently got one of Pfizer's updated booster shots.
A rapid response analysis of that signal revealed that seniors who got an bivalent booster might be more likely to have these kinds of strokes within the first three weeks after their shots, compared with weeks four through six.
The same safety signal has not been detected with the bivalent Moderna booster, the CDC said.
However, the CDC notes that it has looked for and failed to find the same increase in strokes in other large collections of medical records, including those maintained by Medicare, the US Department of Veterans Affairs, as well as its Vaccine Adverse Event Reporting System, known as VAERS.
Neither Pfizer nor other countries that are using the vaccine have seen any increase in this kind of stroke, the agency said, and the signal was not detected in any other databases.
The CDC says that it does not recommend any change to vaccination practices at this time and that the risks of Covid-19 for older adults continue to outweigh any possible safety issues with the vaccine.
"Although the totality of the data currently suggests that it is very unlikely that the signal in VSD represents a true clinical risk, we believe it is important to share this information with the public, as we have in the past, when one of our safety monitoring systems detects a signal," the notice says. "CDC and FDA will continue to evaluate additional data from these and other vaccine safety systems. These data and additional analyses will be discussed at the upcoming January 26 meeting of the FDA's Vaccines and Related Biological Products Advisory Committee."