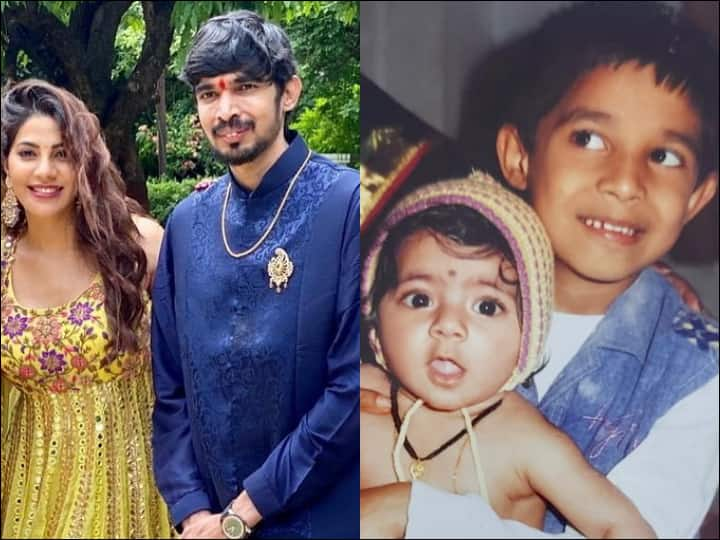 New Delhi: Nikki Tamboli, who shot to fame after participating in Salman Khan's 'Bigg Boss 14', penned a heartfelt post for her late brother Jatin on his birth anniversary. She got emotional while penning her thoughts about her brother, who passed away due to COVID-19.  
Nikki said that she prayed to God to ease her brother's pain while she was inside the 'BB 14' house. She said that she couldn't celebrate his birthday as she was participating in the reality show last year. 
"It's your birthday brother! Last year, I was inside the Bigg Boss house. I prayed to God for letting go of your pain. So, next year on your birthday I can show you the beautiful world. This year I am out but God took you away from the world. God hears the prayers that are offered by those who place their trust in him. Those we love never truly leave us," she wrote while sharing a throwback picture of her brother. 
"There are things that death cannot touch… You are in a better place brother. Happiness to you wherever you are. Always and forever. We miss you," Tamboli added.
Also READ: Khatron Ke Khiladi 11's Nikki Tamboli Says She Cries Herself To Sleep Every Night After Brother's Death
Nikki lost her brother before she had to travel to South Africa for the shoot of 'Khatron Ke Khiladi 11'. Being a thorough professional, she decided to jet off to Cape Town to commence shoot for the stunt-based show. 
Nikki, who emerged as the second runner-up of 'Bigg Boss 14', had penned an emotional post on the occasion of Bhai Dooj 2021. "The pious occasion of bhai dooj reminds me of the days when we were kids. We fought & made up easily. Those lovely days cannot come back but will always stay in my heart. Our mind holds the memories. Our heart keeps the love. Our faith lets us know we will meet again. Happy Bhai Dooj Brother," her post read.
On the professional front, Nikki was last seen in ZEE's Comedy Show. 
Also READ: Khatron Ke Khiladi 11's Nikki Tamboli Slams Haters For Shaming Her For 'Enjoying' After Brother's Death
Watch this space for more updates!